Growing with the support of IIT and Guinness Nigeria
Solomon Ojarigho is a native of Orogun, Ugheli South Local Government area of Delta State. Although he grew up in Delta and Ondo State, he also spent some years in Lagos State.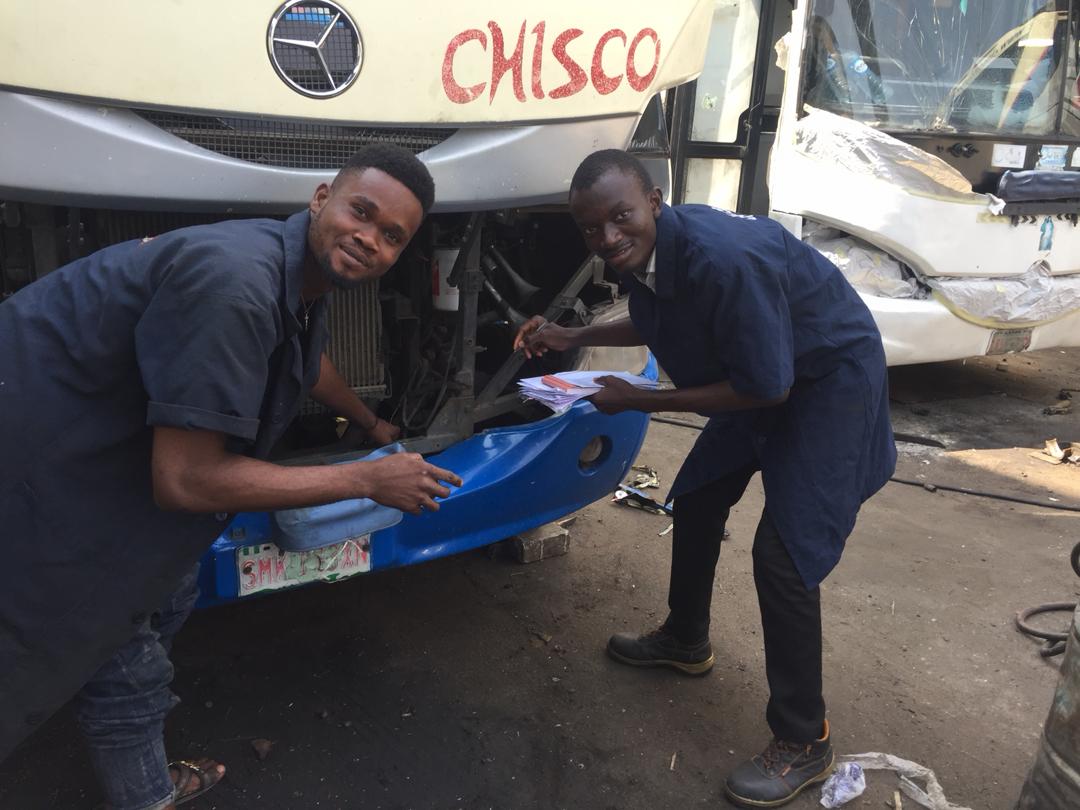 After my secondary education, I spent some time taking care of my mum. My dad is late so I had to work in order to earn a living to support myself. I worked with so many individuals and small firms such as construction sites, water production companies, cement-block making factories and car wash outlets. I also hawked items on the street and spent some time farming.
I got to know about IIT through my elder brother's friend. I travelled down to Lagos to visit IIT and to enquire about the tuition. The tuition was impossible for me to pay. Luckily, at that moment, the Guinness—IIT scholarship was ongoing. I applied and went through the rigorous screening exercise and was successful. I was admitted into the Electromechanics programme and offered scholarship.
While in school, I also tried to earn a living in order to take care of my daily expenses most especially feeding. Sometimes in IIT some students receive free lunch (especially those who can't provide for themselves). This is made possible as a result of the generous contribution of some staff, students and alumni.
After the first phase of my intensive training within the IIT training facility, I began the second phase of my training at Chisco Transport Limited as an auto technician. I had a wonderful experience at the automobile industry. Even as an Intern, I was assigned huge responsibilities, but with the training I received from IIT, I was able to learn fast and contribute to the system.
I now work with Chisco Transport Limited in various capacities. I work as a maintenance officer, operations and workshop administrator, and part-time auto technician. Even though I am employed, I will be graduating this year and I would like to give my sincere thanks to IIT and Guinness Nigeria who have made this dream possible, giving me a brighter future and putting me on the right track. From both sponsors, I have received an education that is professional and with sound ethical values without having the necessary means to support myself. IIT is such a wonderful place to be, you always feel respected and everyone cares about you.
We prepare our students with the right knowledge, skill and attitude of a competent technician.
IIT_Lagos