Going Solar!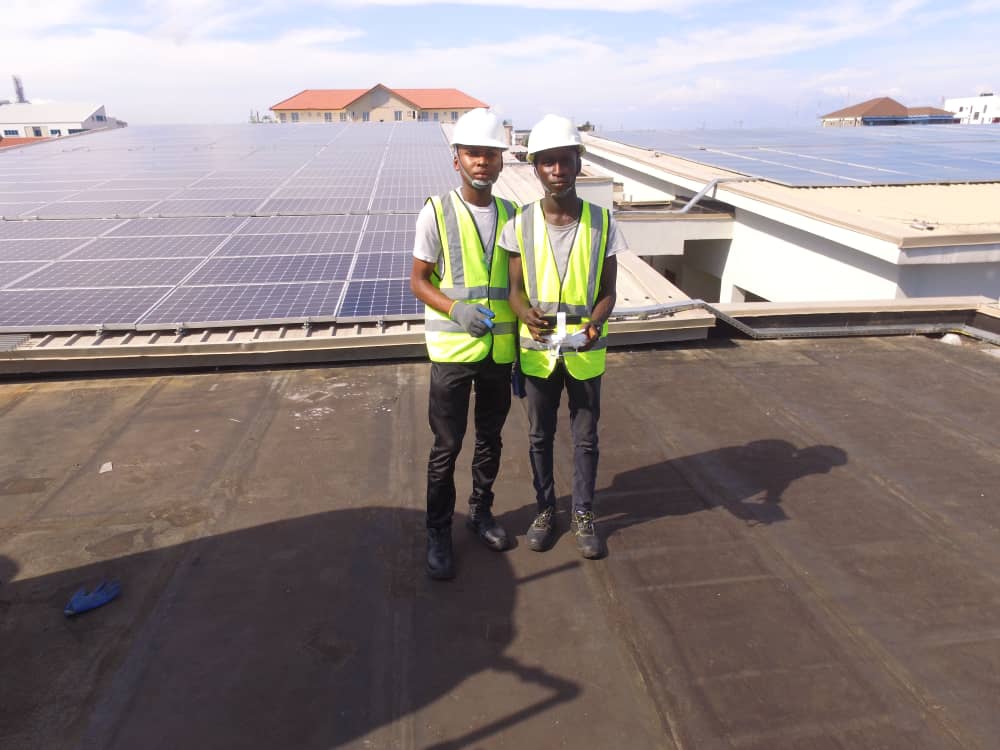 One of the most interesting part of my life in IIT started when I was posted to Sunhive Nigeria Limited, a solar company, for my internship. A thoroughly trained electromechanical student in a solar company was something I could not imagine. But later I understood that the technical skills in electrical, electronics and automation I had received in IIT in addition to the mechanical major made me the right man for the job and this was a way for me to strengthen the skills I had gained during my in-school training, understand previously taught concepts and also to learn new concepts in the electrical field.
My colleague (Joshua) and I started together as freshers into a new system, working with great teams and having new goals to accomplish. We went through the company's induction for about a month. Safety is one of the core values of the company, and also the highlight of the induction. After the first month, work became intense and our supervisors constantly put us on drills to keep us focused at all times. Site work was not a problem for my colleague and I, because most of the skills needed to accomplished the tasks had already been acquired from IIT. These skills include; accurate measurement, use of hand tools, power tools, electrically installation etc. The skills were applied in mounting solar panels, installation of inverters, cable sizing and using electrical safety devices. IIT played a great role in making my internship a success with the help of the feedback system which is called the Day Release. This helped to put all students on the same page always, no matter the company you are posted to.
Although we are yet to graduate, Joshua and I currently work with Sunhive Nigeria Limited. I would like to give credit to IIT and Guinness Nigeria for making my dreams come alive. Choosing to attending IIT was one of the best decisions I have made. The school has really shaped my life, thinking and attitude for the better.
Oyegoke Paul Electromechanics Class 20
I had some troubles initially with the fees, but received a scholarship grant, and so I made it; I finally made it to IIT.
Kenneth