EduLogix Initiative
The EduLogix initiative intends to provide short quality training that would positively affect the lives of many senior secondary school students and school leavers, creating an undying interest in S.T.E.M/TVET within them, and lead them to careers that can address issues in the Nigerian technological environment.
Next Batch Start Date: November 6th, 2021
For more details and to be part of this training kindly click on the link below: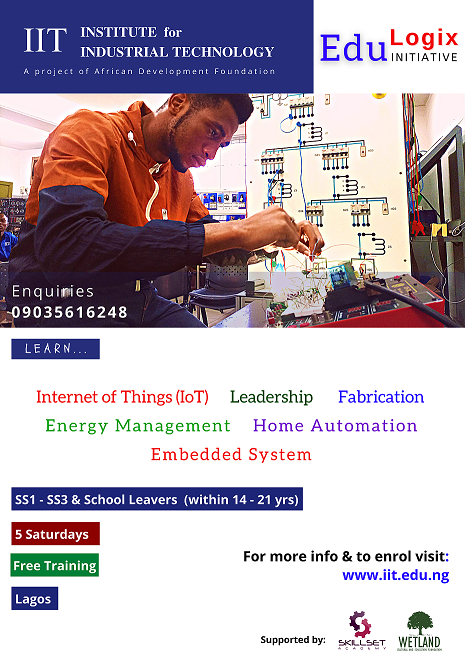 Being a student of IIT is like a dream come true. Even though I am on a scholarship, I still find it hard to survive. But I go to school everyday filled with hope. It is part of the things you get when you are in IIT, Hope.
John